We know Ocean Shipping, the most economical mode of transport. We offer world class service in ocean shipping for containerized LCL/FCL shipments as well as for project cargo. We offer scheduled weekly consolidations to most destinations in the Caribbean. Our professional staff has more than a hundred years of collective shipping experience.
We tailor our services to fit your needs whether you are a large corporation or just an individual with tailored needs, for the most competitive prices, at that. We ship all kinds of cargo, be it manufactured goods, agricultural goods, vehicles, food products, construction material, semi-processed goods or more.

Air cargo is a ride among the clouds with our professional staff. Our hundred years of cumulative experience makes for a smooth shipment. We understand the urgency of airfreight cargo which is always handled with VIP assistance and care, ensuring the earliest delivery. You can avail our customized service to get fast transit at a reasonable price. We offer consolidated air service to numerous destinations, which minimizes the cost without compromising the speed of delivery.
If you are looking for international freight forwarders who ship all over the world, we are just what you need

Windward Freight Solutions Roll-on/Roll-off service is one of the most preferred when it comes to shipping wheeled cargo internationally. Our RoRo service goes beyond the traditional port to port transportation as we pick up our customers' vehicles from all over North America, arrange for basic mechanical services when needed, and move non-running vehicles and trucks. When it is a wheeled cargo, like new or used cars, trucks, tractors, or any other vehicles that you want to ship to an international destination, our RoRo service is second to none. We ensure that the delivery of your vehicles is done as smoothly as its pick-up.
To suit your requirements, there are multiple plans that we offer. And, if there isn't one that suits your needs, we will create one just for you.

Now that the earth is one global village, distribution and logistics have become an integral part of businesses, big and small. The world is moving at a faster pace than ever. To help you keep up with it, we offer a full menu of logistics services, from basic storage to inventory management, pick and pack operation, transportation, and delivery. Our services can also be upstream such as product location and quality control, ordering, and customs clearance.
Our experts, specializing in various fields of logistics, offer you complete logistics solutions or an "à la carte" menu from which to pick and choose. Complete 3PL and 4PL services are on the menu.

Isn't it nice to have a little bit more than you need? Our Added Value services are just that extra bit that you would like to have. Apart from our major services – Ocean/Sea Freight, Air Freight, RoRo and Distribution, we offer our added value services to make it even easier for you. Our services like repacking or on the contrary, dismantling equipment (so they fit inside containers), insurance, re-labeling, and more provide you ease of business while saving you time and effort.
Windward Freight Solutions makes shipping safe and hassle-free. Call us today and start enjoying the service that takes away the headache of logistics and assists you in ensuring that your customers are simply happy customers.

Our Philosophy – "Delivering Excellence"
As a logistics full-service freight solutions provider, we provide Ocean and Air freight consolidations, Cargo Distribution Services and domestic inland transportation to meet the needs and requirements of our customers. We can offer a full suite of services tailor made to each specific account to meet the demands set forth by each of our customers.
Our company's product is our service. We are constantly striving for improvement. It is with this thought in mind that our capabilities match and surpass the expectations of our customers.
WHAT OUR CLIENTS SAY
Our clients stand testimony because that is what justifies who we are and well we are doing. There is nothing more reliable than what comes direct from the horse's mouth.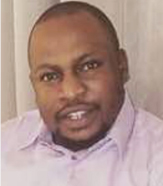 Taiwo Bashir Ayodele
CEO of Ozone Motors Limited
"It is a real pleasure doing business with Windward Freight Solutions. They always answer the phone and it is a real person who answers never a machine. They are prompt in picking up our vehicles and cargo and very fair in their pricing."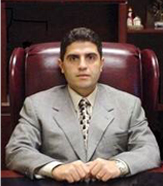 Mr. Ghassan Abboud
Vice President, ATC Abboud Trading Company.
Windward Freight Solutions is always professional and reliable. They eliminated my shipping problems as I can now focus on my core business. Theyare experts in international transportation who constantly have my best interest in mind. They get it done .. no excuses!